World Premier: Excess Disability Benefits "To Age 65"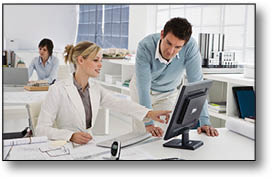 We are privileged to announce to the insurance and financial service worlds that Petersen International Underwriters is the first and only firm in history to present a supplemental/excess disability policy that provides benefits payable "To Age 65"! After years of development and rigorous negotiations, Petersen International Underwriters has successfully produced a radically enhanced disability income insurance product that is destined to revolutionize the disability income industry. And this product is immediately available for sale.
The standard maximum benefit period of the supplemental/excess disability income market has traditionally remained around 60 months. In the recent past, Petersen International Underwriters has proven sustained ingenuity in the development of excess disability policies with benefit periods of 72 months, 84 months and 120 months. We have also loyally employed the use of complimentary lump sum permanent disability benefits to simulate periods of benefit longer than 60 months.
Petersen International Underwriters will now be able to provide most of your supplemental disability clients with "own occupation" benefits payable to age 65. Benefits will now be available on a monthly basis for 120 months followed by an accelerated benefit settlement amount equaling payments to age 65 of the insured person. Yet unlike lump sum permanent total disability defined benefits, the new Petersen International Underwriters "To Age 65" plan will qualify the additional accelerated benefit using a less restrictive temporary total disability definition.
Some restrictions may apply regarding occupation and age, but in reality, this new program will be a revelation to the industry. Supplemental benefits will no longer be restricted by a permanent disability definition. As long as the insured person remains at least temporarily disabled, benefits will be paid to age 65.
We guarantee this fresh take on supplemental disability insurance benefits will create excitement among your excess disability clients. The Petersen International Underwriters "To Age 65" plan is the most comprehensive specialty lines disability program in existence.
Download pdf format here:
World Premier - Excess Disability Benefits - To Age 65.pdf