Petersen International Underwriters' Principals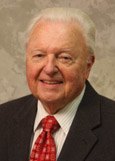 W. Harold Petersen began his career as an underwriter at Mutual of Omaha in 1948. Youngest man in the industry to be named in "Who's Who In The Insurance Industry". In 1950 created the Special Risks Department for Mutual of Omaha using Lloyd's of London as a reinsurer. Established the Accident and Health Division for American United Life Insurance Company in Indiana in 1956 and four years later led a group of investors to form Underwriters National Assurance Company a premier disability insurance carrier.
In 1967 resigned as President of Underwriters National Assurance Company and moved to California to form a marketing and management company which is known today as Petersen International Underwriters. Today he holds the position of Chairman of the Board for Petersen International Underwriters.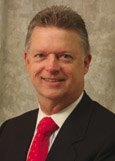 Michael B. Petersen joined Petersen International Underwriters in 1974 following his studies in Business Administration at San Diego State University. As President for Petersen International Underwriters his duties include the overall management of the underwriting and administration departments for Petersen International Underwriters. A Registered Health Underwriter (RHU) and licensed Surplus Lines Broker he holds the power of the pen to the largest personal accident contract through Lloyd's of London.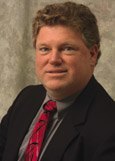 Thomas R. Petersen attended California State University at Northridge and later earned an MBA in International Business at Pepperdine University in 1985 before joining Petersen International Underwriters in 1986. As Vice President, Thomas' duties involve product development, industry liaison, legal counsel liaison and national association representation. Thomas is a Registered Health Underwriter, a licensed investigator, a Life Fellow of the American College of Forensic Examiners and an Emergency Medical Technician.
The Principals of Petersen International Underwriters are involved in the insurance industry as active members and officers of local, state and national insurance associations. Authors of trade magazine articles, monthly newsletters, speaking engagements, including appearances before the Million Dollar Round Table and the Top of The Table. Development of study classes and courses including some for Michigan State, Purdue, Florida State, Tulane, Notre Dame, USC, Butler and Indiana State. They have served as instructors for the Life Underwriters Training Council, the Disability Insurance Training Council and parts of the CLU and CPCU curricula.