Loss of License – Income Protection for Pilots
---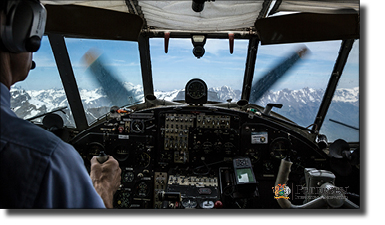 As important as life insurance is to professional aviators, disability income protection is absolutely imperative. Whether a pilot flies for a commercial outfit, is self-employed as a crop duster, provides transport for corporate executives or does heavy-lift work in a helicopter, the reality of disablement exists among every class of aviator. Due to accident or illness, there is always an imminent threat of short-term and long-term loss of income, resulting in an immediate change in lifestyle and potential financial devastation to one's family. 
Built upon the chassis of personal disability insurance products, Petersen International Underwriters offers enhanced Loss of License insurance which has become the standard of financial protection in the aviation world.
The Loss of License product is the most comprehensive pilot disability insurance on the market. It was developed to protect the income of a pilot in case of the temporary or permanent suspension or revocation of a pilot's medical certificate by the governing body of the FAA due to an injury, illness or prohibitive medical condition. Its protective umbrella reaches past the realm of traditional disability insurance with a platform of benefits specifically designed with professional aviators in mind.
Underwriters created Loss of License insurance as an improvement upon standard disability policy wordings and definitions to not only cover those conditions usually indemnified by a common DI policy, but to also protect against occurrences that would result in the temporary suspension of a pilot's medical certification which would not fall under usual disability policy wordings.
Common examples of conditions that frequently result in Loss of License claims are elevations in blood pressure, heart attacks, elevations in blood sugar as well as progressive diseases like Parkinson's. Under a standard personal disability policy, the above listed conditions wouldn't necessarily be considered qualifying events for DI claims without the manifestation of debilitating symptoms. However, just the presence of those conditions can be reason enough for the medical grounding of a pilot by the FAA. Under the protection of Petersen's Loss of License policy, such conditions are deemed disabling events if a pilot loses medical certification.
Petersen International offers Loss of License insurance to any class of professional aviator with rates in line with traditional pilot disability products. Policies are available on a simplified-issue individual or guaranteed-issue group basis.
Call us today at (800)345-8816 to learn more about the diverse benefits of pilot Loss of License insurance.