Leading Our Industry
Petersen International Underwriters (PIU) provides insurance solutions for disability, life, medical and contingency risks. Using the strength of the world's insurance markets, PIU has an underwriting capacity that allows the covering of risks that traditional insurance carriers can't or won't insure.
For nearly 40 years, PIU has been recognized nationally and internationally for the expertise and innovation they have brought to the Life and Health Insurance Industry.
Regardless of whether your client's needs are personal or for business, domestic or international, Petersen International Underwriters can be of service to you.
This Week's Communicator
I doubt that many of you reading this got your start in the world of financial services through disability insurance (DI). Income protection, as some of us appreciatively call it, is an often overlooked, undervalued sector of the greater life and health insurance industry. Most agents and advisors have been naturally polarized by our industry, […]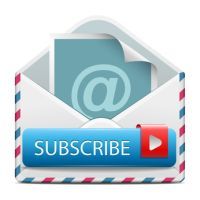 Welcome to PIU's online payment service
Just log in with your Certificate Number and Payment Code - located on the bottom of your invoice - and you will be directed to the payment page.