DI Forum 2019
---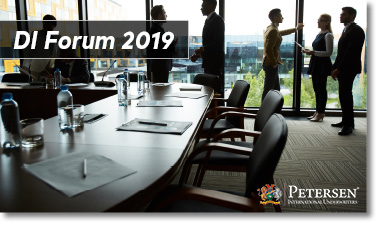 A DI expert looks at the disability income market and what can be done to increase agent involvement in DI protection solutions.
What are your assessments of the individual, group, business, and excess disability markets today?
The specialty and high-limit DI market is strong, but we have seen a relative plateau in IDI business and a greater focus of DI advisors on the burgeoning GSI sector of group DI, especially among physician groups and law firms. Employers get tired of wrestling with medical insurance and see disability plans as great group benefits.
What needs to change to get producers who shy away from selling DI to embrace these markets?
Greater education of the general public, but more important, greater education of life and health insurance agents. General agents and insurance carriers need to take a greater role and responsibility in educating insurance advisors about the importance of DI and how to better market their programs. This is not a new problem or issue. What many carriers and GAs consider education is frequently product education rather than sales education. Yes you need to know your products, but producers are missing many fundamentals of the sales process.
What are some tips for agents to overcome objections to buying income replacement protection?
Disability insurance is the most important financial safeguard an income earner can possess. If you were to become disabled and lose your income, how would you pay bills, kids' school tuition, all other insurance premiums, mortgage, car loans, groceries, etc.? Even medical bills can be paid, provided there is a source of cash flow! Medical insurance does nothing for your living expenses.
Many agents deal with high-net-worth individuals – what advice can you offer to increase sales in the individual and high-income markets?
Stress that those with higher incomes have more to lose and covering 40 or 50 or 60 percent of their income is not going to provide enough capital to cover the usual expenses of their affluent lifestyles. Those with higher incomes are not sufficiently covered by one, or even sometimes two layers of DI. High-limit, excess DI is critical for high-net-worth clientele. The purpose of insurance is to keep what you have, not try and liquidate assets to pay for living expenses following a disability.
What tips can you offer to ease entry into the business DI market?
Use IDI sales as door openers. Once you have earned the trust of your personal DI clients, those that own businesses will hopefully be more open to seeing the importance of also protecting their businesses with buy/sell, key person, BOE and loan indemnification insurance. You have successfully protected their families, now ask them for the chance to equally protect their businesses.
-Published with permission from Broker World Magazine.