It Comes With The Territory

It Comes With The Territory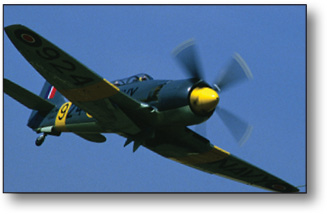 "Fly, yes…land, no" is the response shouted by Indiana Jones, the hero of the of the movie franchise of the same name, as his father questions whether he can pilot a fighter plane off the belly of a 1930's German dirigible as the two escape from the Nazis in the third film installment.  They eventually and miraculously out-maneuver several enemy jet aircraft before crash-landing without serious injury.  The dashing Dr. Jones, played by legendary actor Harrison Ford, was no stranger to near disaster as he luckily escaped with his life on numerous occasions throughout all of the pictures.
Unfortunately, life sometimes imitates art.  Last Thursday, Harrison Ford crash-landed his World War II era single-engine airplane on a golf course shortly after takeoff from Santa Monica Airport in west Los Angeles.  A veteran private pilot, Mr. Ford reported engine failure, but was unsuccessful in his attempt to return safely to the airport.  The emergency landing left him in serious, but stable condition.  Although hospitalized, bruised, broken and battered, the accomplished actor is fortunately expected to make a full recovery.
The incident last week wasn't Harrison Ford's first aviation misadventure.  Training with a flight instructor in 1999, the actor crashed a Bell helicopter, without injury, near Lake Piru, California.  He also has a self-proclaimed fondness for driving sport motorcycles at high speeds.  The hazardous nature of these hobbies and the penchant for daredevil, adrenaline-producing activity are quite common among the Hollywood elite.  It comes with the territory and the wealth and the fame.  Yet, Mr. Ford's pastimes obviously beg for a thorough analysis of financial risk and fiduciary protection for all parties who would be economically affected by the permanent injury or untimely demise of the famed thespian.
Cast insurance is the usual choice for a production company with Hollywood stars under contract, but there are other parties who would not be protected by such insurance.  Additional coverage is needed, and other avenues are available and more fitting.
Petersen International Underwriters writes high-limit accidental death insurance on television and film personalities with benefits over $100,000,000 for risk of death, dismemberment and even permanent disability.  This type of policy is the right choice for an actor or high net worth individual to acquire personal protection for the benefit of one's family.  The product is popular with talent agents and business managers, financially indemnifying the potential loss of their star client.  Petersen also offers key person contingency insurance that works well with all movie and music industry risks.
We have over 35 years of experience insuring Hollywood movers and shakers.  Call Petersen International today at (800)345-8816.
---
---
Where Diligence Matters
We are proud to announce that Petersen International has been recognized by the Surplus Line Association of California as one of only five firms transacting insurance business in the state of California with less than 1% of filing errors in 2014.

to unsubscribe click here or send a blank email here