Marijuana Business Term Insurances
---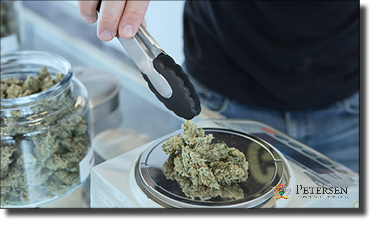 The American cannabis industry continues to expand and evolve throughout much of the country as many state-level governments have embraced the idea that the financial gains generated by legal cannabis businesses outweigh the moral and social risks involved with the intoxicant and the culture and crime commonly associated with it.
The industry is expected to reach $30 billion in market value by 2025. In addition to sales and taxation revenue, the American cannabis industry is creating jobs. Over 120,000 people are employed as growers, manufacturers, distributors, brokers, researchers, testers and retailers. There are more than 20,000 legal pot-associated businesses in this country, and startups continue to hit the market as well as an influx of fast-paced mergers and acquisitions of established companies.
The industry is having growing pains and will obviously face roadblocks into the future, but as the industry matures, it is in desperate need of the backing of insurance and other forms of financial protections that most other U.S. commercial sectors are readily afforded.
American life insurance companies still have yet to substantially embrace the cannabis industry in general, and will not offer any kind of financial indemnification insurance on marijuana businesses themselves. Even more liberal markets like Lloyd's have refrained from offering business coverage to cannabis companies.
Petersen International, in partnership with a specialty-market carrier, has engineered some appropriate solutions for those seeking insurance despite their exposure in the cannabis industry. We are able to offer small to high-limit term death benefits to marijuana companies for business insurances including key person coverage, business loan coverage as well buy/sell insurance. These business insurance plans are simplified-issue, requiring no intrusive medical exams, blood draws or urinalyses. And they can be underwritten and approved relatively quickly which helps address the often short contract timeline constraints required by lenders and investors on startup and expanding businesses.
Furthermore, the Petersen International program allows for policy premiums to be paid by credit card which is very helpful to cannabis businesses which have historically found it difficult to acquire banking representation and corporate checking accounts.
With the more liberal lean to the current U.S. Congress, we may see more business solutions opening up to the industry in the domestic marketplaces. But until then, Petersen International remains your main resource for business insurance solutions for marijuana companies. To learn more about these products, give us a call at (800)345-8816.