"The Craziest Thing in the World"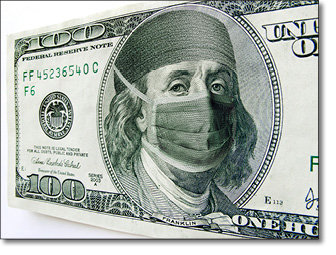 Speaking at a Democratic Party rally on October 3rd in Flint, Michigan, President Bill Clinton astonishingly and publically criticized President Barak Obama's brainchild, the Affordable Care Act (ACA), calling it "the craziest thing in the world." He went on to denounce the current healthcare reform in that it flooded the health insurance market, resulting in carriers slashing benefits and causing insurance premiums to skyrocket for middle-class Americans who don't qualify for governmental subsidies.
Many Republicans and insurance professionals alike have been critical of "Obamacare" since it was enacted in 2010. But Bill Clinton's words earlier this month caused a great deal of shock and political scrambling considering his wife's position as the Democrats' presidential nominee and the front-running candidate.
The following day he back-pedaled at an Ohio rally, praising the ACA, acknowledging that now more than 90% of Americans have some form of healthcare. Separately, his press secretary delicately advised that President Clinton has always supported President Obama's program, but feels that it does require further adjustment and improvement.
It is apparent that President Clinton's comments are not unfounded. The ACA does help many in need, but also blatantly harms millions of hard-working American taxpayers, and things are just getting worse. Medical insurance premiums through ACA exchanges are soaring. Substantial rate increases have been common over the last 12 months. States like California and Texas are reporting premium jumps amongst several carriers of 20% to over 50%. Those without federal or state financial assistance are struggling to afford basic healthcare.
In addition to rising rates, Americans are facing fewer insurance options and narrowing service provider choices. Insured persons are losing preferred doctors to network restrictions and reductions in benefits leading to greater out-of-pocket costs. Possibly the most egregious stipulation of the ACA is the frequent denial of any health coverage due to the absence of a qualifying event, putting uninsured Americans on-hold until the commencement of annual enrollment periods. Furthermore, bottom-line financial pressures have forced two of the largest ACA plan carriers to exit the individual market. Insurance giants Aetna and UnitedHealth will be dropping over one million clients next year throughout 32 states.
The ACA is failing and is in dire need of fundamental restructuring. Short-term health insurance plans have become a popular and necessary tool due to the continued problems plaguing the ACA. Programs like Petersen International's Short Term Medical Plan have become a staple to those millions of Americans who are falling through the many gaps in Obamacare. You can reach our short-term medical plan specialists at (800)345-8816.