Travel Insurance Basics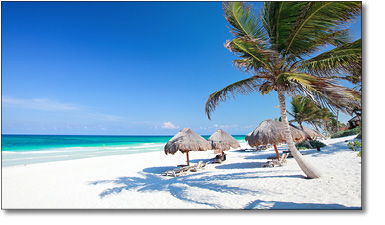 As I gaze out of my office window, I can tell that summer is in full swing. The Southern California afternoon sky is hazy with smoke and debris from a nearby brush fire, and the hot Santa Ana winds are blowing the branches of the towering eucalyptus trees that outline the building. The surrounding hills that just a couple of months ago were lush and green are no longer, and I can feel the near triple-digit heat radiating through the window panes.
It's certainly summertime and it's also travel season. You may have clients that are taking holidays outside the familiar borders of the United States in the coming months, and they will need travel insurance. Why? Doesn't their ACA-compliant major medical insurance or their Medicare sufficiently cover them when they travel or take a cruise? No, not very well when they venture into another country or into international waters. Most U.S. healthcare plans lose their robustness when an insured travels across an international border. Benefits become limited to emergency use only. Plus, there is more to travel insurance than just major medical coverage.
Travel insurance takes many forms and offers many benefits that range and differ depending on the insurance carrier. Most plans are developed upon a short-term medical insurance chassis, providing cost reimbursement for emergencies, doctor visits, hospital stays, pharmaceutical prescriptions and surgical procedures. It is also common for plans to provide accidental death coverage, repatriation of remains and medical evacuation benefits. The latter is essential in case an insured person becomes sick or injured abroad and is in need of an emergency flight back to U.S. soil or to a comparable facility able to provide reliable care. You can see how an evacuation benefit can be so important to persons traveling to exotic locales without strong infrastructure or responsible health services.
In addition to standardized medical coverage, travel insurance may also include ancillary benefits such as trip cancellation reimbursement, lost luggage benefits, war and terrorism coverage as well as options to cover hazardous sports and activities such as mountain climbing, river rafting and bungee jumping.
Aside from basic travel insurance, your clients should be considerate of the other important international insurances like kidnap and ransom insurance and high-limit accidental death insurance. With the threat of terrorism and foreign violence running rampant through much of the world today, it's imperative that international travelers protect themselves physically and financially by planning for worst-case scenarios with additional insurances.
Travel medical insurance and other international benefits are relatively inexpensive, readily available and quick and easy to purchase. Many foreign countries now require visitor visas which mandate specific levels of travel insurance and health benefits. Make sure your clients are well-informed and prepared to travel overseas with sufficient insurance protection. Many uncontrollable factors can cause a joyous vacation to become an absolute nightmare, but travel insurance is the greatest safeguard to a safe and successful holiday.